Eiffel
A free GPL project to connect a standard PC mouse and keyboard to an Atari ST, Mega ST, TT or Falcon.
Download the Scooter PCB files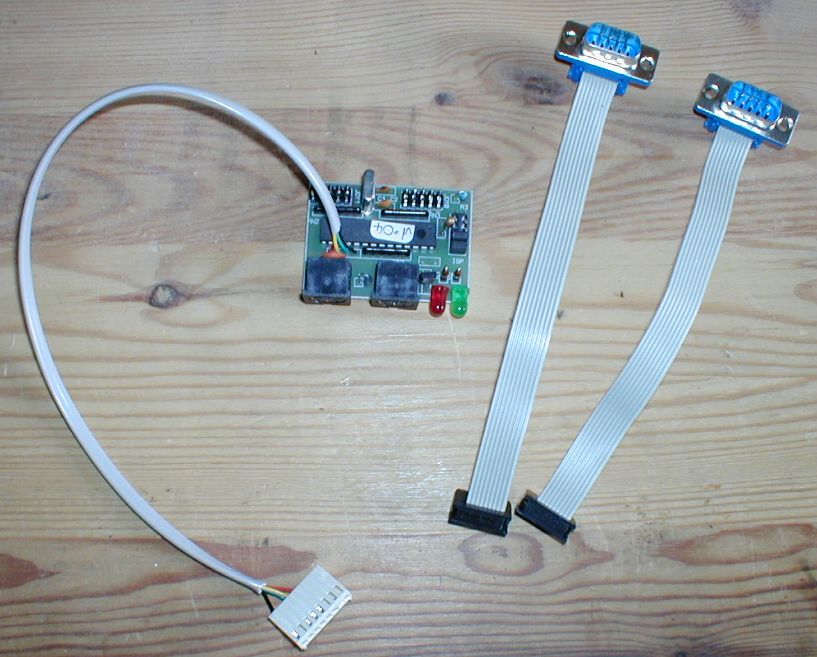 The project was originally started by Laurent Favard, with help from Didier Mequignon. I have made additions to the hardware to bring it upto date with the latest firmware (v1.04). Since production there have been more features added to the Firmware and hardware, see Didiers page.
Features:
Support for PS2 Mouse (upto 2 mouse wheels and 5 mouse buttons)
Support for PS2 Keyboard, 102/105 key standard with added support for extra keys.
Two standard 9 pin Atari joysticks
Temperature sensor plus control of a fan
Small PCB design, only 35mm x 50mm
Option of a 8 pin ST/Falcon connector or RJ12 Mega ST/TT connector
Works with TOS, Magic and Mint (Geneva not tested)
Support for In-System-Programming of the PIC with JDM lead for firmware updates
Eiffel requires no drivers for all the standard keys and combinations. As standard F11 is mapped as Atari Help key, and F12 is mapped as Atari Undo key. This can be changed and updated with a small GEM setup application.